Tips To Increase Child's Focus In Studies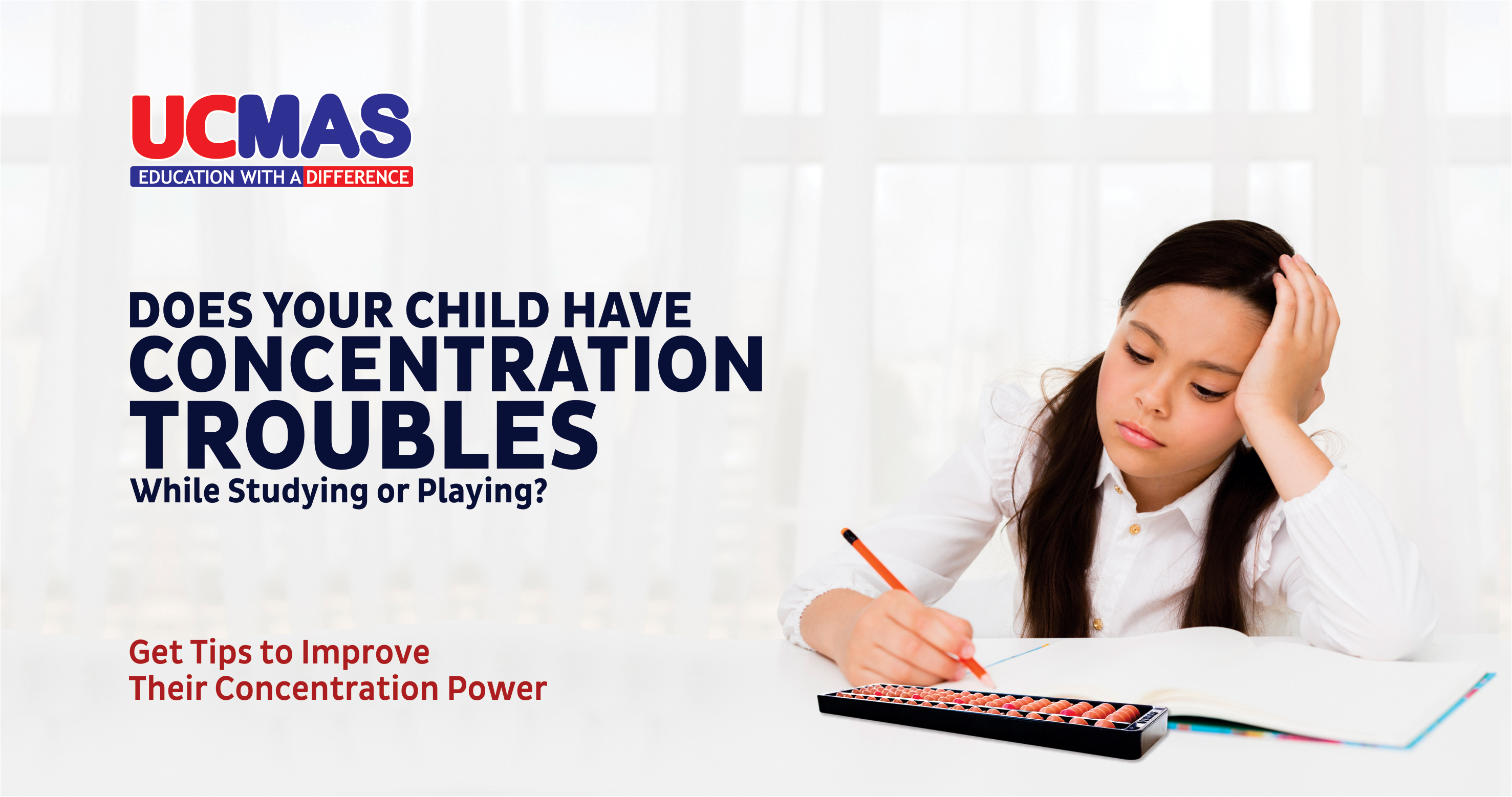 For many children, it is difficult to focus for more than a few minutes on studies or any other task. This is quite natural. But good concentration power is essential to score well in academics, perform better in sports and be committed to the learning process.
With children, one needs to use various strategies like games, riddles, Abacus for kids to develop their concentration power. Many child development programs also offer unique techniques that can help kids have good control over their concentration skills.
1. Non-Academic Way 
To help your child truly focus, bring in some non-academic activities, puzzles, riddles, and interesting games that engage your kid. Many games that have a physical activity component, can be played outside. Plenty of games can be discovered by parents depending on the interests of their children. The improved concentration skills will have a direct impact on the academic performance of a child if efforts are made consistently.
2.  Routine Is The Key
It is important to set a routine and ensure that your child sticks to the same. This move will help your child to enhance his or her concentration skills and become a focused individual. You can have a specific hour dedicated to each work such as Exercise, Home Work, Outdoor Activities, etc. After your child truly accepts the schedule developed keeping in mind his/her current habits and interests, the active learning process will immediately follow.
3. Brain-boosting Food 
A healthy and balanced diet is important for brain function – an initial step of the learning process. Parents should include foods critical for brain development in children's diet. Nutrition has a lot to do with the children's focus. Vitamins A, C, D, E along with micronutrients are known for improving cognitive skills. Food items that are rich sources of Choline, Omega-3, Carbohydrates. and vitamins are essential for children.
4. Distraction-free Zone 
A distraction-free environment is conducive to learning because children get easily distracted especially those who have visual perceptual difficulties. Various steps such as addressing annoying sounds, encouraging a healthy lifestyle, etc. can help to create an uninterrupted learning process and improve their concentration.
5. Abacus for Kids 
Abacus training is a proven method to ensure that a child develops their concentration power.
During the Abacus training, children need to focus hard to solve math problems. Several activities like Flash cards training, speed writing, jumbled dictation, etc. are undertaken to develop a child's concentration ability.
UCMAS is a holistic child development program for children aged 4-13 years. Using Abacus for kids, the program develops a child's ability to focus and succeed not just in academics, but also in co-curricular activities.
To find your nearest UCMAS centre, visit: https://bit.ly/2OUYIHF or call: 1800-233-445566