Is Franchise Business Model Less Risky than a Start-up? Here's your answer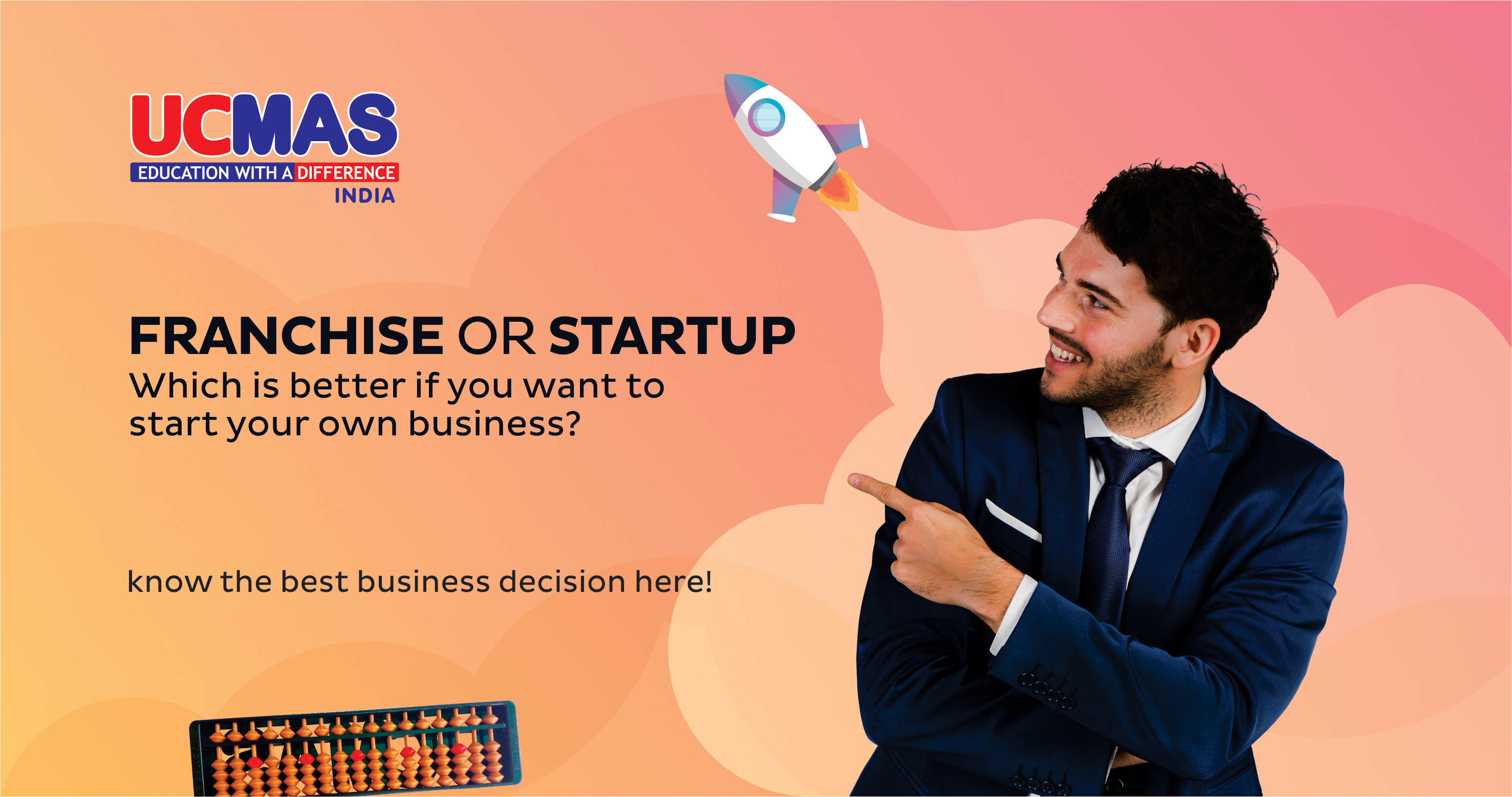 The franchise industry has witnessed an unexpected growth in India during the recent years, according to a well-known and reliable study. It has created tremendous employment opportunities, thereby contributing to the economy as well. The freedom of being the boss and enjoying the peace of mind which comes from investing in the best franchise in India is remarkable.
Franchise business offers perfect balance to budding entrepreneurs. Definitely, there are many advantages of starting a low investment franchise business. Here are the key reasons for exploring best franchise opportunities in India or choosing a franchise business model over start-up.
1. A Proven & Strong Business Model: Franchise business models provide a strong support system from the beginning itself. With abundance of valuable experience associated with franchise model, entrepreneur can feel safe and confident to establish his or her business successfully. Moreover, the financial risk reduces because a businessman or woman will acquire financial figures with respect to the investment from the franchisors and hence know what to expect from the beginning.
On the other side, start-up business sometimes puts people in a mess. They have to figure out how things work, how industries operate and a lot more on their own. Sometimes, most of the businessmen and women fail to take right decision and employ precise business strategies leading to failure.
2. Business Viability: It is possible to ensure business viability during initial stage itself because a franchise business is based on a well-established model. Established and proven ideas, methods and procedures make things smooth. In addition to this, recruiting the right team of employees and offering best training is made easier because a franchise business model provides step-by-step directions to the process contrary to start-up models where owner himself has to define everything.
3. Brand Identity & Brand Recall: Building an appealing brand identity is a time-consuming and difficult process; it seriously takes years. Many business owners often lack time and the resources to spend years building a brand from scratch. Often, they fail to grow. However, franchise businesses come with the established brand identity including slogans, logo, team apparel, etc. Also, brand recall obviously is another benefit of owning a franchise business, especially when the model has earned trust of customers over the years.
4. Strong Network: The franchisor already has strong network in the industry. So, a businessman or woman can get benefited with the network and receive more credibility over a period of time. Thus, one does not need to struggle haphazardly in order to build a strong industry network for business expansion.
No one can state that the franchise business doesn't have any risks. It definitely has. But, when someone who lacks knowledge and experience on the subject wants to invest in a business, the franchise model is definitely a more viable option as risks are mitigated.
UCMAS is a successful and highly popular education franchise model with low initial investment and low operating costs. Besides, one does not need to have previous education industry experience to invest in UCMAS franchise.
Most importantly, there is a strong demand for child development programs. Educational methodologies are also established; so the operation process becomes easier. Such proven business models undoubtedly maximize potential revenue. Visit UCMAS Centre today to learn how this low investment franchise model actually works.